You may have noticed that we haven't had too many updates on this section of our blog over the past couple of months. This is because most of our blogging happens in the Portuguese section of the site, talking about our projects in Brazil.
However, we have been getting quite a lot of attention in the mainstream media recently.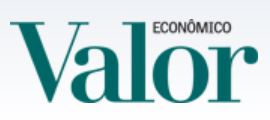 In this week's version of Valor Econômico (Brazil's largest financial newspaper – think Financial Times in Portuguese), our own Rosane Fukuoka was interviewed for an article on apps that help to save energy. She discussed our prize-winning automated solution for finding opportunities to save water and energy in residential buildings. We have piloted the app here in São Paulo and are looking at possibilities for scaling it.
A couple of weeks ago, another article was published on Edward Borgstein's presentation of the EDGE sustainable buildings standard. Ed is part of the team at the IFC (World Bank Group) launching EDGE in Latin America and Mitsidi is actively promoting the program as an easier, affordable and more accessible way to build and brand green. There will be more to come on this in future articles.
You can read those articles on the links below (though you will need to create a free login).
http://www.valor.com.br/empresas/5008422/aplicativos-reduzem-gasto-com-consumo-de-energia
http://www1.valor.com.br/empresas/4985176/impacto-ambiental-cai-20-com-nova-tecnologia
Our team also led the energy efficiency and environmental quality modelling on Brazil's first LEED v4 building, which was recently featured on the Sustentarqui sustainable news site – read the article here and find out more information on the main project website.
And last, but not least, we were interviewed when the Folha de São Paulo, Brazil's biggest daily newspaper, prepared a series of articles on Energy for their regular good news feature "O Brasil que Deu Certo" – they cut our interview right down to the bare bones, but you can read more on that here:
http://www1.folha.uol.com.br/mercado/2017/04/1879177-brasil-supera-a-alemanha-em-ranking-de-construcoes-sustentaveis.shtml